Filadelfia Bible College equips you to serve the unchanging God in this ever-changing world.
In faithfulness to the Lordship of Christ, Filadelfia Bible College seeks to be 'a Light to the Nations' (Is. 42:6) by equipping native men and women with knowledge, skill and passion to revitalize the Church, and fulfill the 'Great Commission' in the power of the Holy Spirit.
The vision of the College is to be a leading theological educational institute in North India imparting the vision of equipping the church by training men and women, who are spiritually vibrant, biblically sound, theologically balanced, Spirit-empowered, ministry-equipped and culturally sensitive.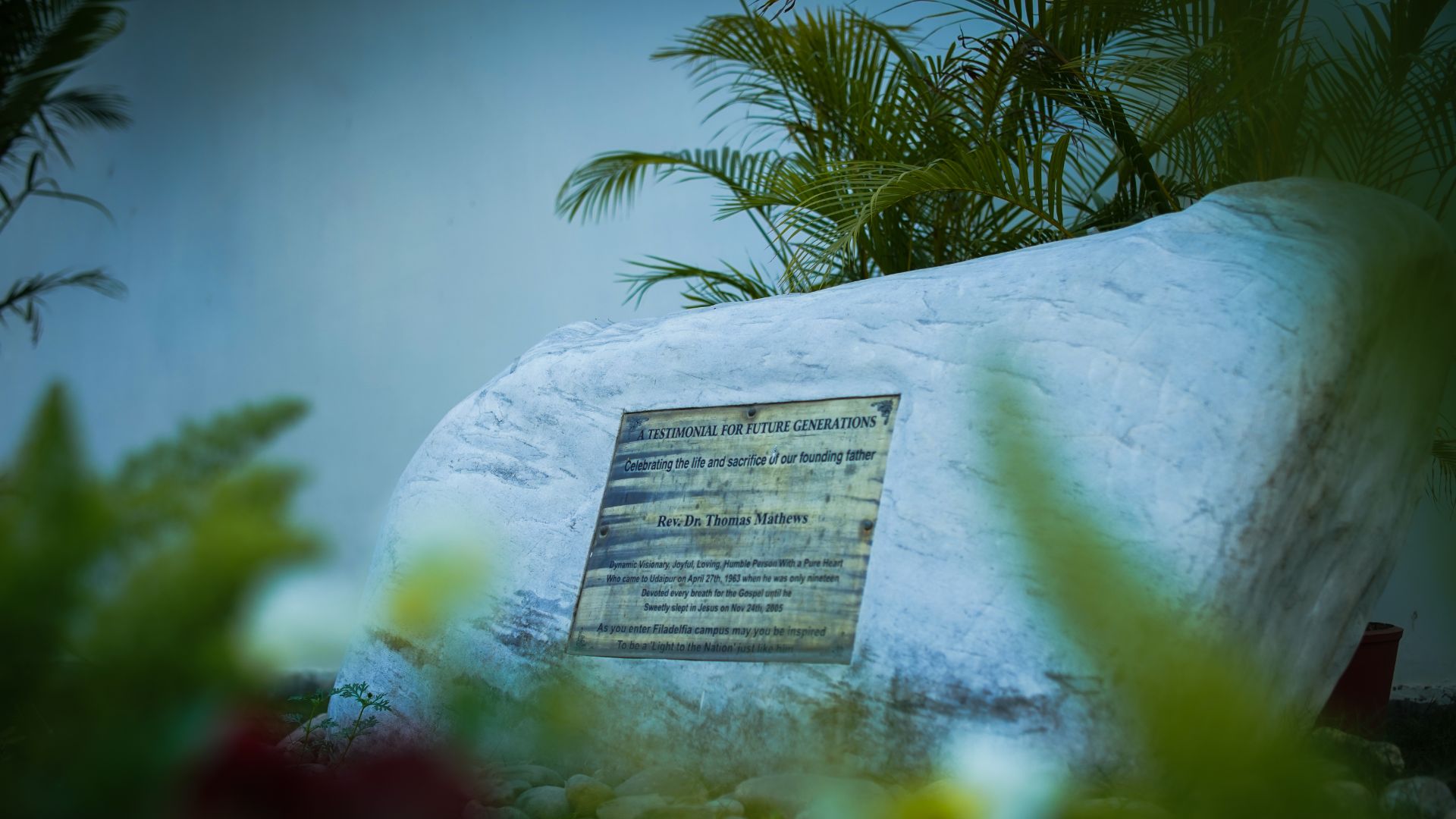 The College seeks to produce spiritual leaders, who hear the voice of God, communicate the Gospel with passion, lead with authority, minister with compassion, and convey the resurrection power of hope.
The College endeavours to integrate biblical and theological training with practical skills essential for effective witness and ministry, and to cultivate Christian life and experience, to strengthen students' commitment to Christ and to have a close and developing relationship with God.
The College attempts to provide a forum for discussion, research, and publication that seeks to address the aspirations, needs and challenges of the context and culture. Today over thousand four hundred graduates are continuing the vision which was imparted by Dr. Thomas Mathews.
Are you ready to take the next step toward fulfilling your calling?