The library is at the heart of theological studies and research and the Dr. Thomas Mathews Library and Research Centre offers all the latest resources and state-of-the-art facilities to enable world-class theological education for our students.
The College library holds over 19,000 volumes with more than 21,000 academic books and reference works including major commentaries, dictionaries, encyclopaedia primary text and core course books in English, which are suitable for both undergraduate and graduate levels.  In addition to the College library, the students can access the library facilities at Mohalal Sukhadia University and Tribal Research centre.
The library provides computing facilities for the students, principally for accessing specialist biblical and theological software, for access to online facilities, and academic related internet usage.
There are a variety of software packages including, Bible Window, Essential IVP Reference Collection, Encarta Encyclopaedia, Encyclopaedia Britannica as well as standard networking and MS Office software, a scanner, a printer and other resources.
The library is computerized using KOHA, an open-source Integrated Library System (ILS) used worldwide by public schools and special libraries.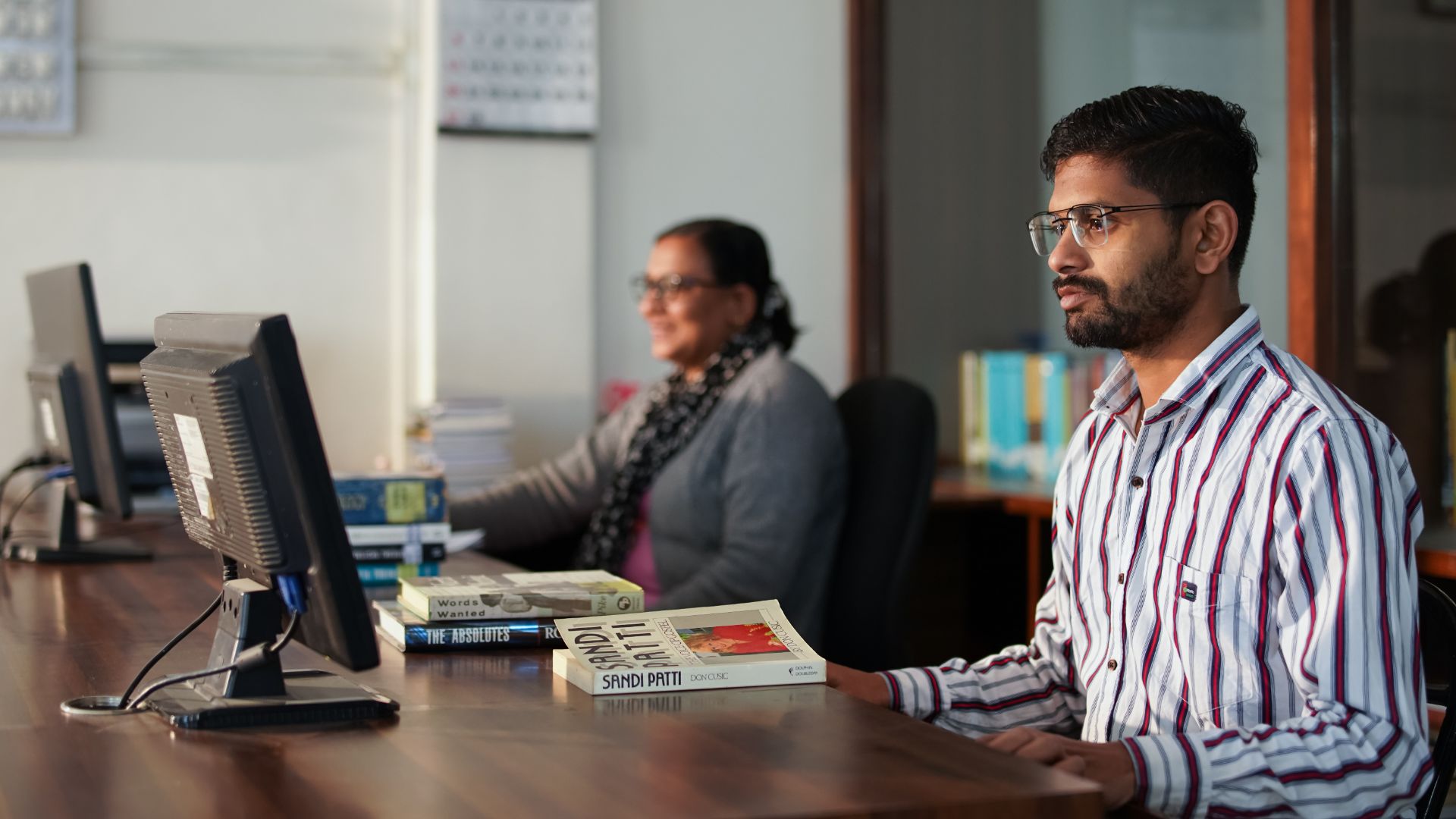 Our library also continues its membership to ATLA (American Theological Library Association) through EBSCO, one of the world leaders in aggregate full text databases. ATLA provides Full text articles and reviews from more than 300 journals selected by leading religion scholars.
The library also provides audio-visual provision for teaching within the College: this includes a television, DVD player, OHPs. Four classroom are also equipped with LED Televisions, enabling the use of multimedia resources in classroom teaching. The library also owns a collection of audio-video cassettes principally for use in Homiletics course.
Are you ready to take the next step toward fulfilling your calling?